IT IS EASY AND SIMPLE TO BUY COINS ON

COIN24
For you to find and purchase the necessary coins the easiest way, we have developed a convenient work pattern. You are just a few steps from your desired purchase.:
Leidke vajalik münt
Valige kataloogist vajalikud mündid või aksessuaarid ja lisage nad ostukorvi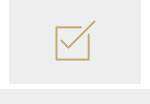 Lisage ostukorvi
Minge ostukorvi ja vajutage "Vormista tellimus". Täitke vorm.
Teie tooted on juba teel.
Valige makseviis ja vajutage "Kinnita tellimus"
Choose the right coin/product and the right amount directly from the start page or catalog (https://coin24.ee/en/shop/): here you can use the filter and sort by year, country, quality or type of coin, selecting the one you need from the sorting menu on the right. If you liked the product, just click "Add to Cart" and continue searching for the next product in the catalog.
If everything you need is selected and added to the cart, go to the shopping cart (click «View Cart» to specify the quantity of goods or make changes to the order) or proceed to complete the order (the second button in the Cart view is "Checkout", where you can proceed to payment for the purchase)
Confirm and pay for the order: choose a payment method and delivery method, fill out your contact details, read and confirm the "Terms and Conditions" and the order. If you choose the method of payment by credit card or bank link, then go through all stages of payment step-by-step and return to the seller's page. That's itl! As soon as we receive the order and confirmation of payment, we will send your order as soon as possible! If you have any questions – write to our chat or call us!