Would you like to profitably add more items to your coin collection?
Have a look at our new items
2 euro Portugal – 600 years discovery of Madeira

Outlines of the archipelago, which consists of the three islands of Madeira, Porto Santo and Desertas. In the background, the section of historical "longitude and latitude circles" of a portolan map can be seen. The inscription reads "600 anos do Descobrimento da Madeira e de Porto Santo" (dt 600 years discovery of Madeira and Porto Santo). The logo of the designer can be seen below the word "Madeira".

€

5.00 Tags: 2 Euro Commemorative coins, 2019, Collectible, Portugal, UNC.
IT IS EASY AND SIMPLE TO BUY COINS ON

COIN24!
For you to find and purchase the necessary coins the easiest way, we have developed a convenient work pattern. You are just a few steps from your desired purchase.:
Find the appropriate coin

In our catalog, choose coins or accessories you need and add them to your Cart.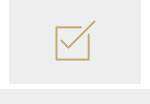 Add to Cart
Go to the Cart, click "Place order," and fill out the form.
Your item is already on the way

Select the payment method and click "Confirm order."