NOVA coin tray 6322 — ∅ 22,5 mm
€20.00
-28%
Sale!
NOVA coin tray 6322 — ∅ 22,5 mm
€20.00
-28%
Lightweight compact tray with 48 square compartments for coins up to 22,5 mm diameter. Tray resides in clear acrylic housing. Also suitable for coins in capsules.
Overall size: 250 x 195 x 17 mm.
NB! The delivery time for this item is longer than usual and will take up to 14 days.
In stock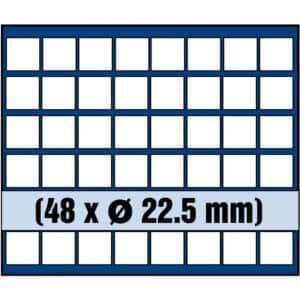 NOVA coin tray 6322 — ∅ 22,5 mm